The following steps are intended for the LG Rumor Reflex S.
Press the Home button at the bottom of the screen.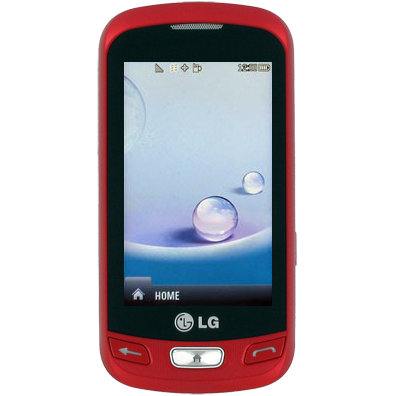 Tap Main Menu.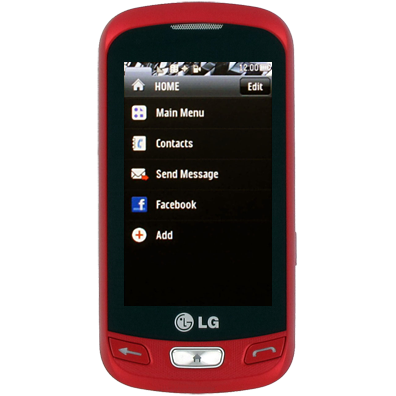 Tap Settings.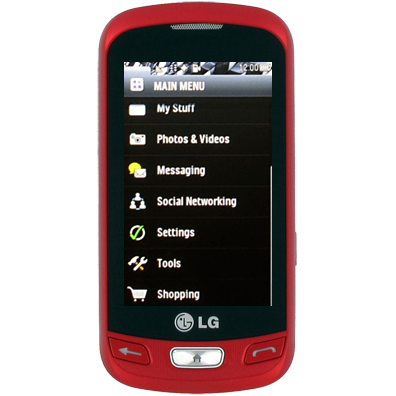 Tap Reset/Delete.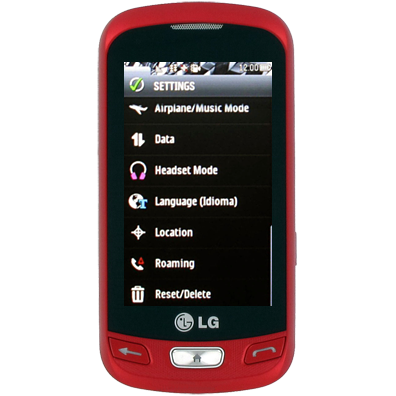 Tap Keep Existing Lock Code.
(Note: The default lock code is the last 4 digits of the mobile number.)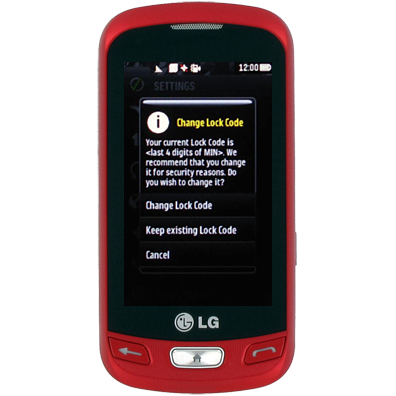 Tap Reset Phone.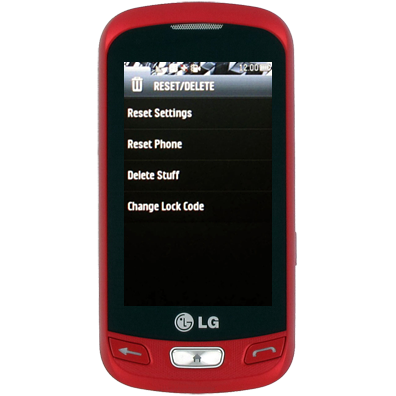 Tap Reset.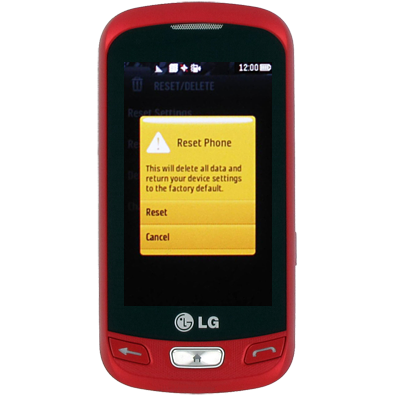 Once the phone restarts, it will need to be set up for the first time.