The following steps are intended for the Samsung Ativ S Neo.
Tap the Settings App icon.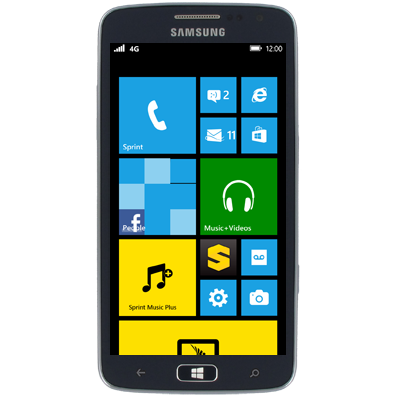 Tap About.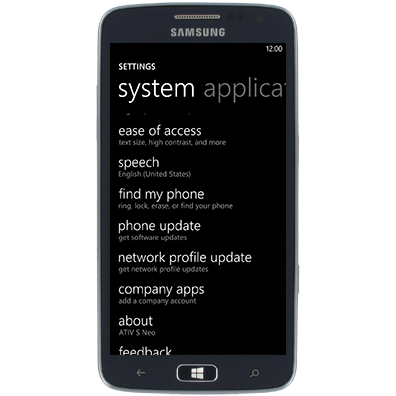 Tap Reset You Phone.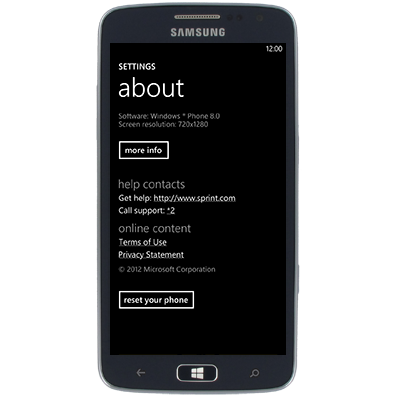 Tap Yes.
(Note: Once the reset is confirmed, all phone content and settings will be erased.)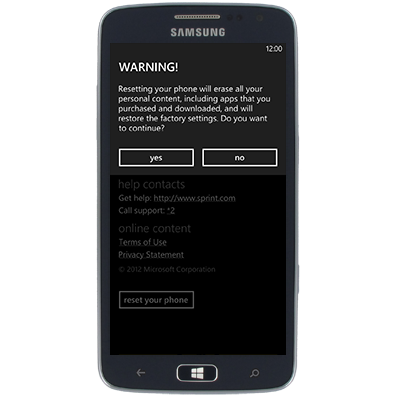 Tap Yes to confirm.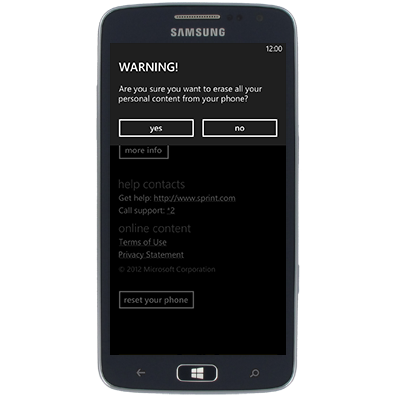 Once the phone restarts, it will need to be set up for the first time.